From the Pastor's Pen

December 2014
Dear Friends,
Personal: Merry Christmas to you from Carol and me! It has been a year of many blessings and changes. God has been good to us and we praise Him for His love and grace! One of the changes this year was in February when we brought Carol's step-mom, Bettie, to live with us around the time that her sister, whom she had been living with, passed away. Bettie is a good Christian lady and a 95 year old who would put many of us to shame in her ability to adapt to changes in life. My mother, Charlotte, has been adjusting to a major decline in her health over the last couple of years, but continues to find ways to minister to others and pray for them.
Our family grew in a different way on October 11th when our daughter, Melissa, married Adam Uzzo. It was a beautiful ceremony and
reception and I was privileged to perform the ceremony after I "gave her away." A few weeks after the wedding they
moved across country from Arlington, VA to Foster City, CA (just south of San Francisco). Adam was transferred as a US Secret Service agent and Melissa was able to continue working for The Training Connection, but from the other coast. Carol and I are trying to adjust to them living more than a one-day drive away.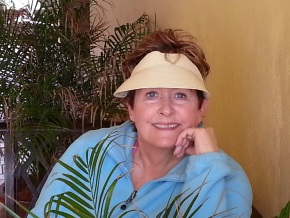 Carol continues to work as a public health nurse for Erie County Department of Health, where she has been for 21 years. I have had the privilege of pastoring the Albion Church of the Nazarene for 23 years. I am thankful to God and the people there for giving me this opportunity to fulfill His calling on my life.
Albion Nazarene: A couple of Sundays ago I was on the platform looking out across the congregation at all those who were there who were not there a year ago, or even a few months ago. God has been blessing us in many ways, but especially in the children and teen departments. We have many people who have returned to church or have started coming to church. We have seen people accept Christ and get excited about being disciples of Jesus. New people continue to come and we continue to have a fantastic ministry team made up of ministry intern Connie Young, Associate Phil Gilmore, and all of our lay ministers!
Devotional Thought: The Christians across America have been pleading with our society to put Christ back in Christmas, to remember the "Reason for the Season." My concern is that too many who want Christ to be in Christmas may not be allowing Christ to be in them! We may do a good job at being a Christian on Christmas, but what about the other 364 days of the year. If we put Christ in Christmas, but not in us, we will act like a Christian in some circumstances and in some situations of our lives, but not in all of life. If He is not in us, that is all we will be able to do...., ACT the part of a Christian. For us to BE a Christian consistently, in all circumstances and situations, we must have Christ is us so that He just naturally comes through. As we mature in Him we continue to find those areas in our lives that need correcting such that we are more and more purely reflecting Him to those around us. Are you just putting Christ into Christmas, or are you allowing Christ to be IN You? In Romans 8:8-11, Paul refers to a life lived according to that which is sinful versus the life that is filled and empowered by the Spirit of God. 8 Those who are in the realm of the flesh cannot please God. 9 You, however, are not in the realm of the flesh but are in the realm of the Spirit, if indeed the Spirit of God lives in you. And if anyone does not have the Spirit of Christ, they do not belong to Christ. 10 But if Christ is in you, then even though your body is subject to death because of sin, the Spirit gives life because of righteousness. 11 And if the Spirit of him who raised Jesus from the dead is living in you, he who raised Christ from the dead will also give life to your mortal bodies because of his Spirit who lives in you. (New International Version)
In Colossians 1:27 Paul tells us that Christ living in us is "the hope of glory." We cannot bring hope to our world for Him if He is not living IN us! Let Him be In you (CHRISTian), not just in CHRISTmas.
In Christ's Love,
Pastor Wayne
Tithes & Offerings
Online Giving - This safe and flexible option is one of the easiest ways to give at Albion Church of the Nazarene. This method allows you to schedule a recurring or one-time gift drafted from your bank account. To give click on the red Donate E-Giving bar below.
"Bring the whole tithe into the storehouse, that there may be food in my
house. Test me in this," says the Lord Almighty, "and see if I will not
throw open the floodgates of heaven and pour out so much blessing
that there will not be room enough to store it."
Malachi 3:10
iGive
Also from the Pastor: There is a way that you can help to support your church that will not cost you anything except a few minutes of your time!
This is available to all of you who are online and can include your friends and family members who don't even attend your church! The organization is called iGive and they have given $6,256,703.91 to charitable organizations. Right now there are 8 of us from the church who have joined and we have made $56.16 for the church since we started joining in February 2012. Here's what happens. You go to the link on their site for our church and you sign up. You allow them to put an icon on your web browser toolbar. Then, when you go online to make a purchase, you will be automatically informed what percentage of your purchase will go to your church. The church will receive $5 just from you joining and then $5 more after you make your first purchase through iGive. You pay the same price for your online purchase and the stores make a donation through iGive to your church. Hundreds of sites will donate to our church through shopping that you may already be doing. Purchases such as clothing, travel, hotels, and books are just a few of the ones that can count toward the donation to our church. Carol and I just stayed at a Comfort Inn in Arlington, VA for 5 nights and about 3% of our expense is being given to the church!
I encourage you to sign up and get your friends and family members to do the same. People can even show up on our list of supporters as "Anonymous" if they prefer. If you have any questions or need help, please let me know.

Click on the above iGive button or you can go directly to the iGive site with this web address: