From the Pastor's Pen
December 2017
Dear Friends,
Greetings at the beginning of what can be the most wonderful time of the year. I was just reading in the study guide for "Because of Bethlehem" by Max Lucado, "If we want to arrive at Christmas with a heart wide open for the Christ child, we need to be intentional about making room for him now. The question Advent invites us to consider is this: How ready am I for the arrival of the King?"[i] The purposes of the 4 weeks leading up to Christmas (Advent) are to both prepare ourselves spiritually for the celebration of Christ's birth AND to look at how prepared we are for His second advent, that is His second coming.
In order to help you to prepare for Christmas this year I will be preaching four messages from Max Lucado's book, "Because of Bethlehem". The schedule is as follows:
December 3rd "God Has a Face"
December 10th "Worship Works Wonders"
December 17th Children's Christmas Musical "In a Galilee Far, Far Away" (See details elsewhere in newsletter)
December 24th 11AM "Every Heart a Manger"
December 24th 6PM "The Magnificent Manger"
December 31st 11AM Bonus Message—"God Guides the Wise"
On December 3rd and 10th there will be Small Group meeting at 6PM to study further the topics of those mornings, including a video of Max Lucado. Small Group will not meet on Dec. 17th or 31st. Sunday PM on the 24th of December will be our traditional Christmas Eve service at 6PM.
Throughout the Advent worship times we will be building a Nativity scene, focusing on a different person or a
spect of the Nativity in our Scripture reading each week. On Christmas Eve we will add the Christ Child. I encourage families to be a part of these services. Children's Church will be using parallel material called, "Itsy Bitsy Christmas," also from Max Lucado.
If you would like to purchase the book, study guide, children's book, or even an adult coloring book, you will find them at www.christianbook.com. The book and study guide are also available from Amazon for Kindle.
Carol and I want to wish you and your family a very Merry Christmas! This year will be quite different for our fami
ly in that we lost my mother and Carol's step-mother both this year. This holiday may be difficult for you as you grieve the loss of a loved one and the traditions we were used to that involved that person. Yes, Christmas will be different and we will grieve, BUT God is still in our Christmas and because He loved us so much that He sent His one and only Son so that we could be delivered from our sin and be prepared for eternity with Him, we can and will celebrate with JOY! We encourage you to do the same! MERRY CHRISTMAS!
In Christ's Love,
Pastor Wayne and Carol Hennen
---
[i] Lucado, Max. Because of Bethlehem Study Guide: Love is Born Hope is Here (Kindle Locations 220-221). Thomas Nelson. Kindle Edition.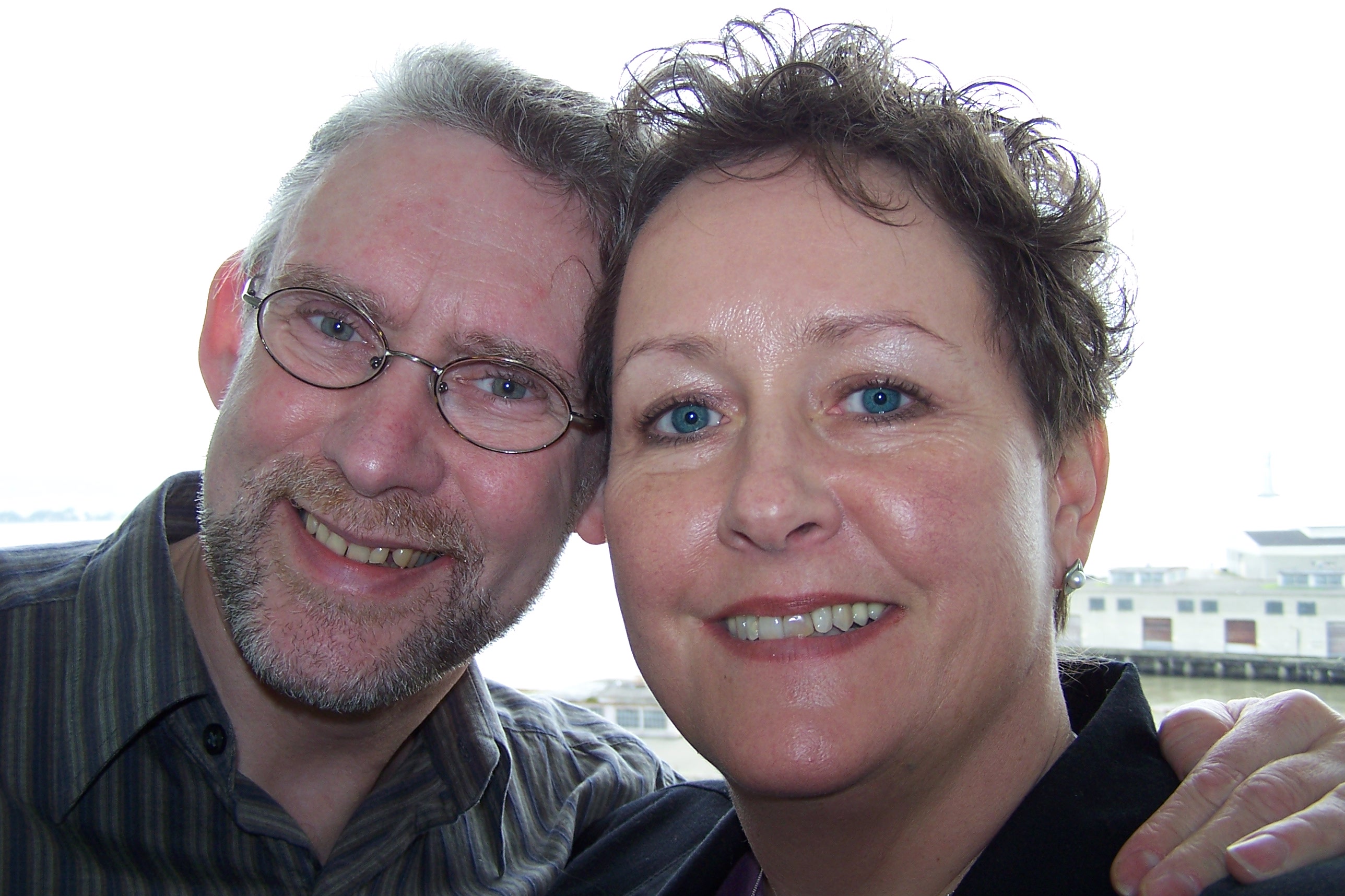 ---
Tithes & Offerings
Online Giving - This safe and flexible option is one of the easiest ways to give at Albion Church of the Nazarene. This method allows you to schedule a recurring or one-time gift drafted from your bank account. To give click on the red Donate E-Giving bar below.
"Bring the whole tithe into the storehouse, that there may be food in my
house. Test me in this," says the Lord Almighty, "and see if I will not
throw open the floodgates of heaven and pour out so much blessing
that there will not be room enough to store it."
Malachi 3:10
iGive
Also from the Pastor: There is a way that you can help to support your church that will not cost you anything except a few minutes of your time!
This is available to all of you who are online and can include your friends and family members who don't even attend your church! The organization is called iGive and they have given $6,256,703.91 to charitable organizations. Right now there are 8 of us from the church who have joined and we have made $56.16 for the church since we started joining in February 2012. Here's what happens. You go to the link on their site for our church and you sign up. You allow them to put an icon on your web browser toolbar. Then, when you go online to make a purchase, you will be automatically informed what percentage of your purchase will go to your church. The church will receive $5 just from you joining and then $5 more after you make your first purchase through iGive. You pay the same price for your online purchase and the stores make a donation through iGive to your church. Hundreds of sites will donate to our church through shopping that you may already be doing. Purchases such as clothing, travel, hotels, and books are just a few of the ones that can count toward the donation to our church. Carol and I just stayed at a Comfort Inn in Arlington, VA for 5 nights and about 3% of our expense is being given to the church!
I encourage you to sign up and get your friends and family members to do the same. People can even show up on our list of supporters as "Anonymous" if they prefer. If you have any questions or need help, please let me know.

Click on the above iGive button or you can go directly to the iGive site with this web address: